***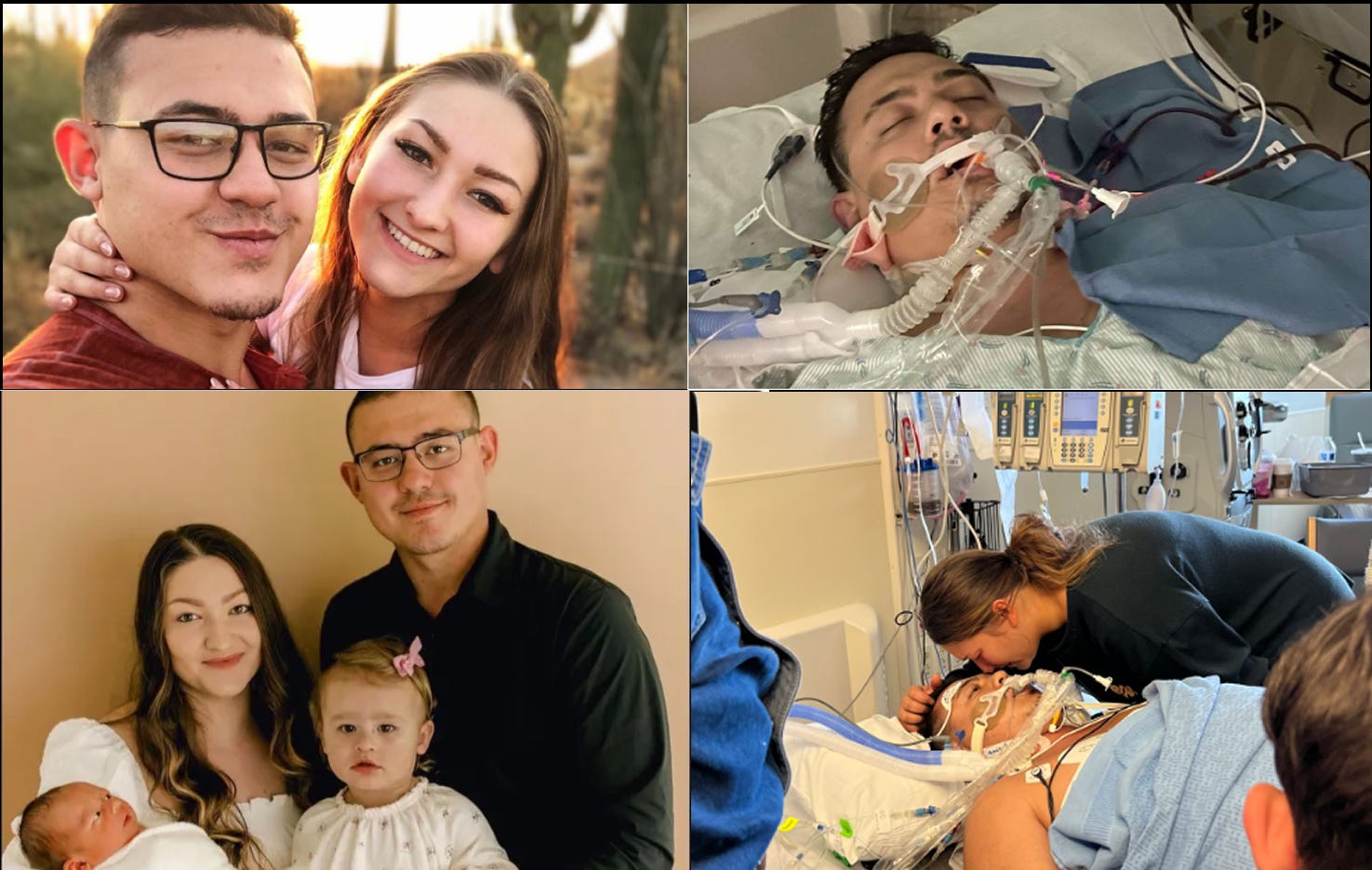 July 30, 2023 (above) – Federal Way, WA – 24 year old Vitaliy Motso ended up in emergency room in critical condition with whole body sepsis and organ failure on July 28, and died on July 30.
July 27, 2023 – 41 year old German doctor anesthesiologist Dr.Klaus Ott, was on vacation in Croatia when he developed sepsis and died suddenly within 12 hours of getting to the hospital.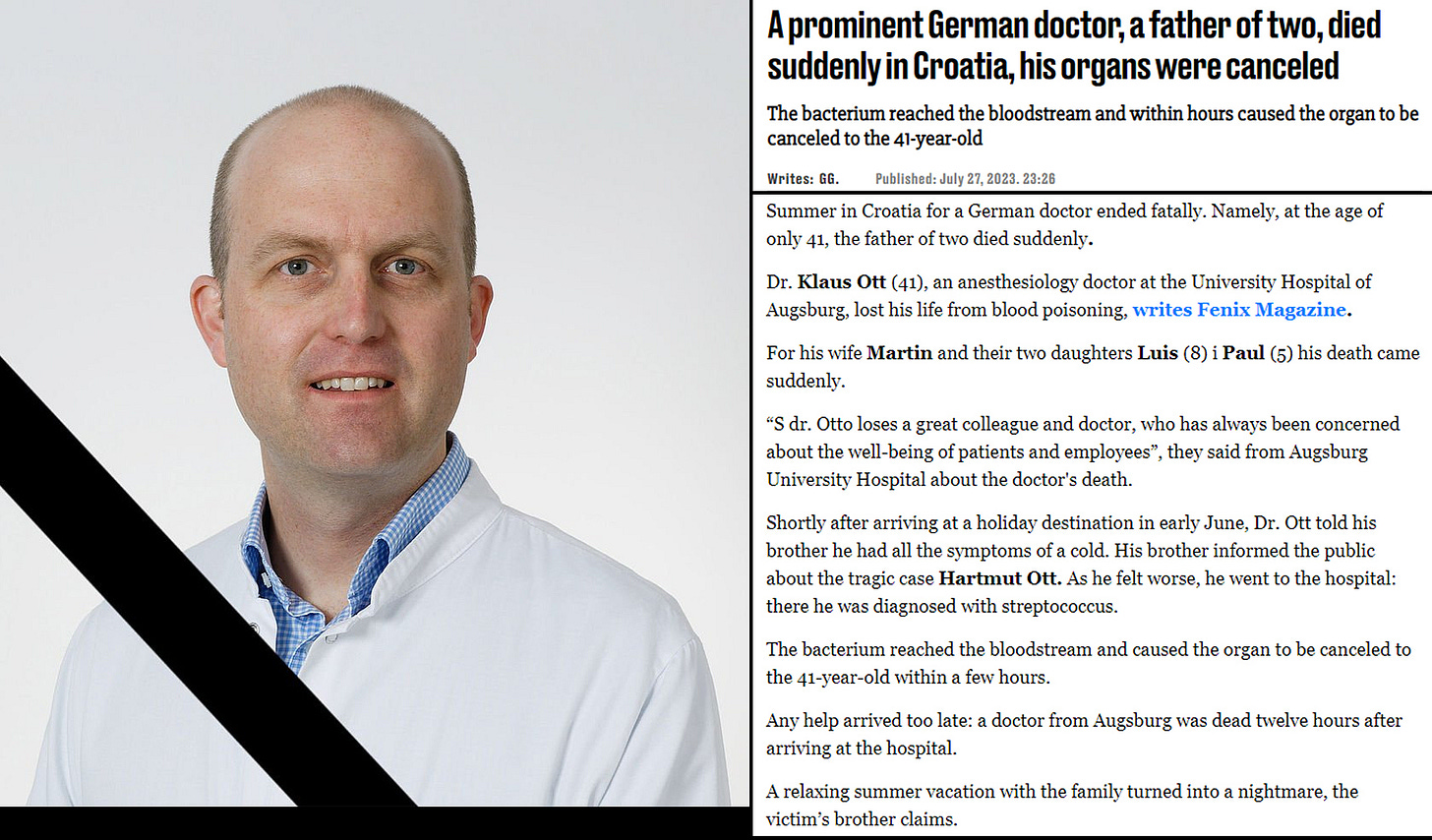 June 30, 2023 – Queensland, Australia – 40 year old Amanda Snell died suddenly on June 30, 2023 while on holiday with her daughter. She developed sepsis & died.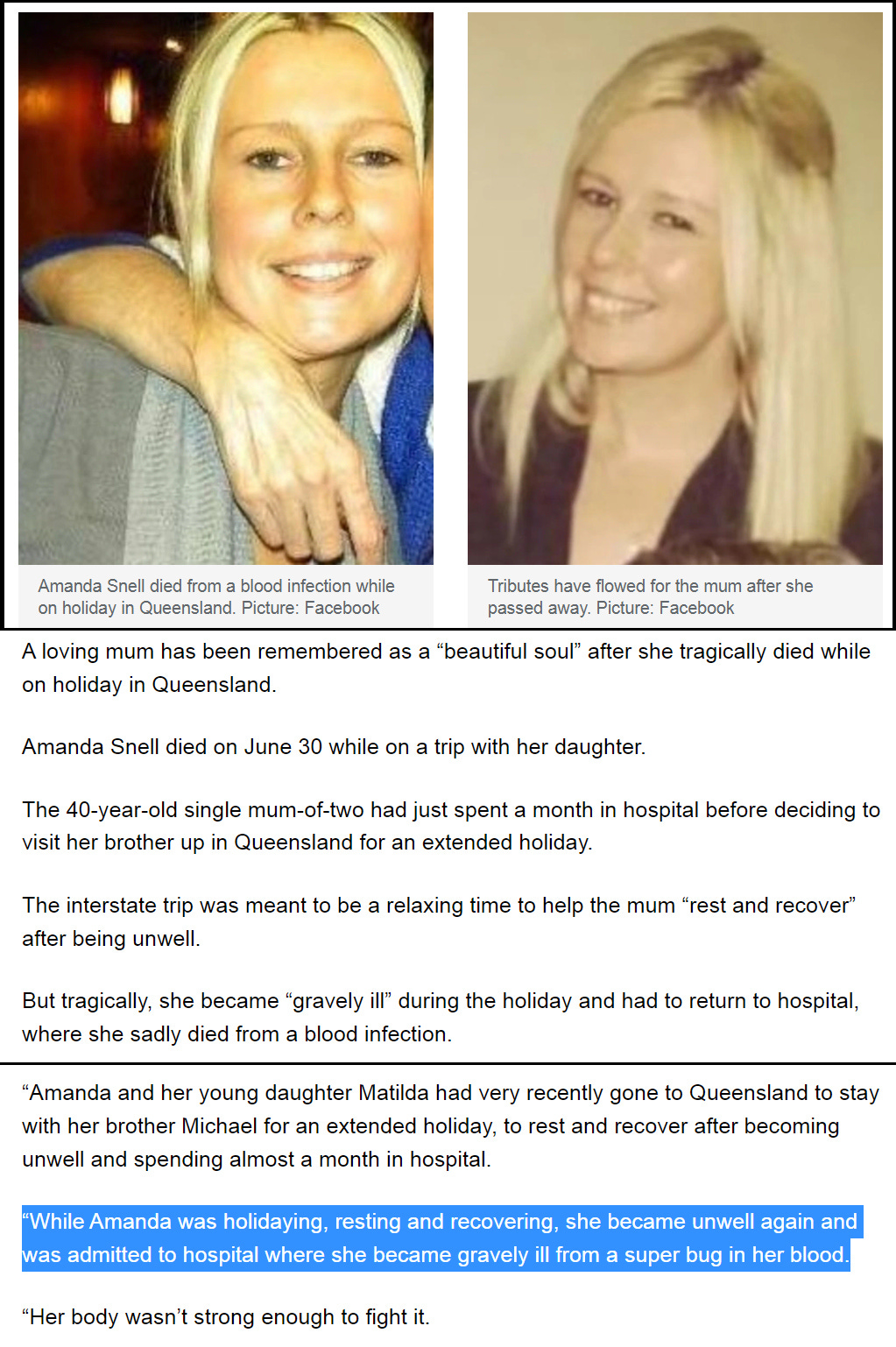 June 20, 2023 – Gunnison, CO – Ed Dorrance has now had sepsis 3 times, he can't stop getting sick with sepsis.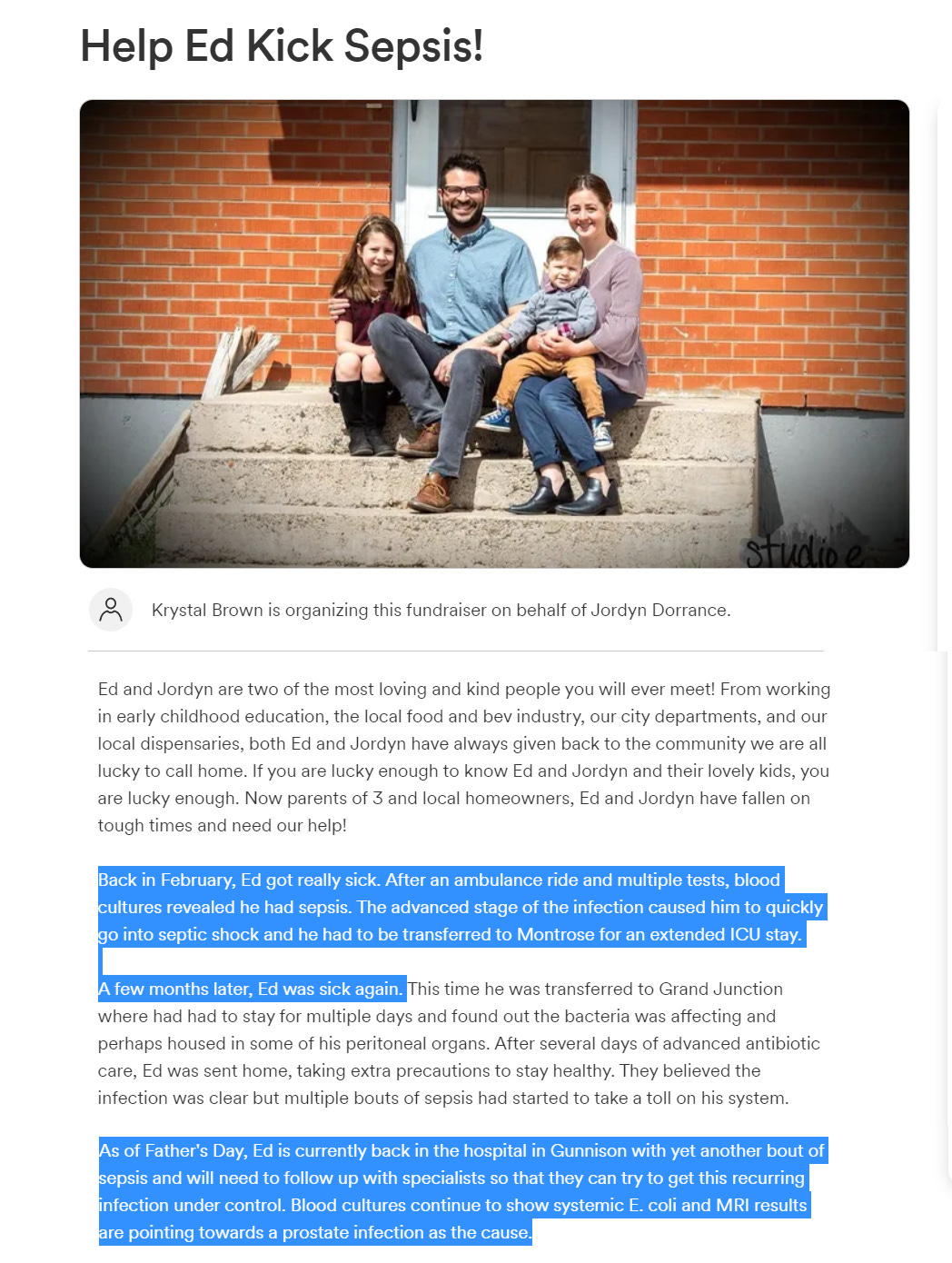 June 8, 2023 – Lebanon, OR – Marissa Mougeotte had a life threatening Sepsis.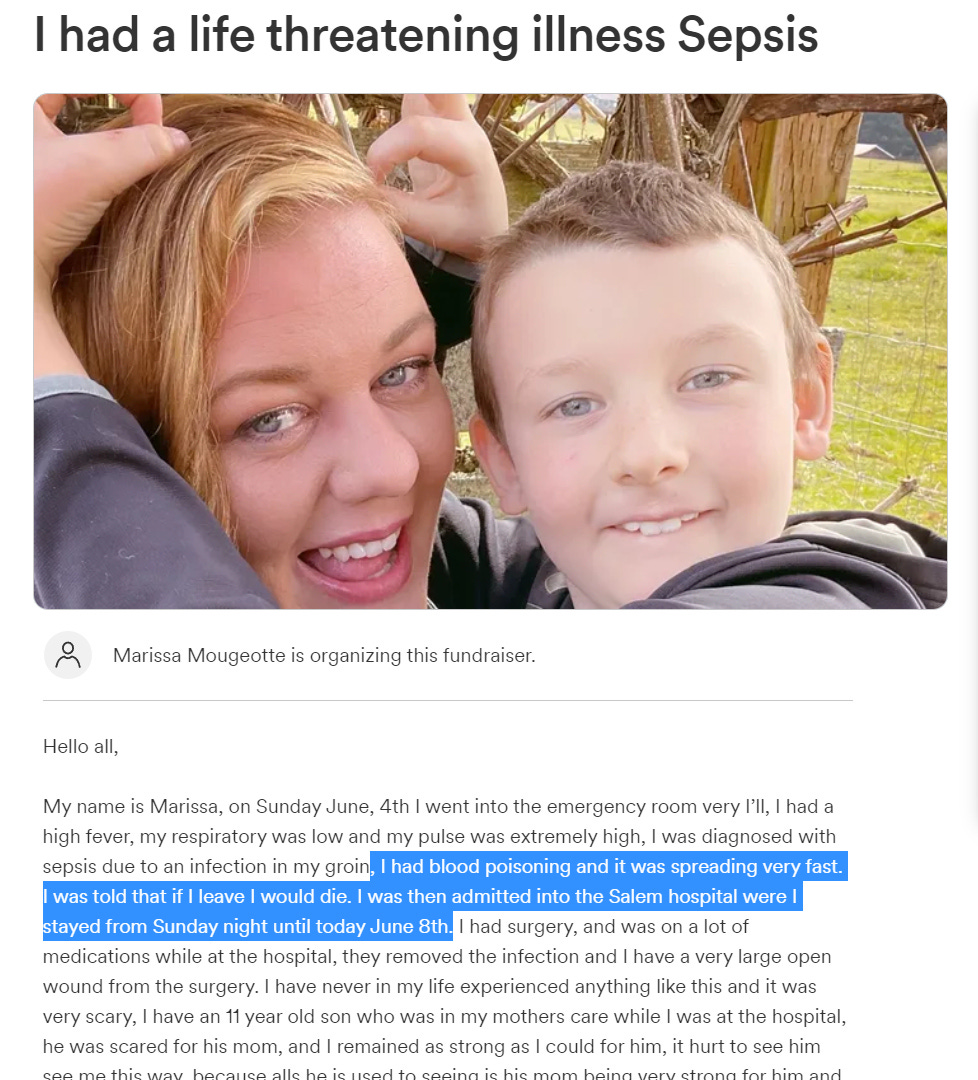 Jun. 6, 2023 – Leslie Drago was playing with her 12 year old boy when she was unable to get up off the floor, lost feeling in her legs and was diagnosed with sepsis.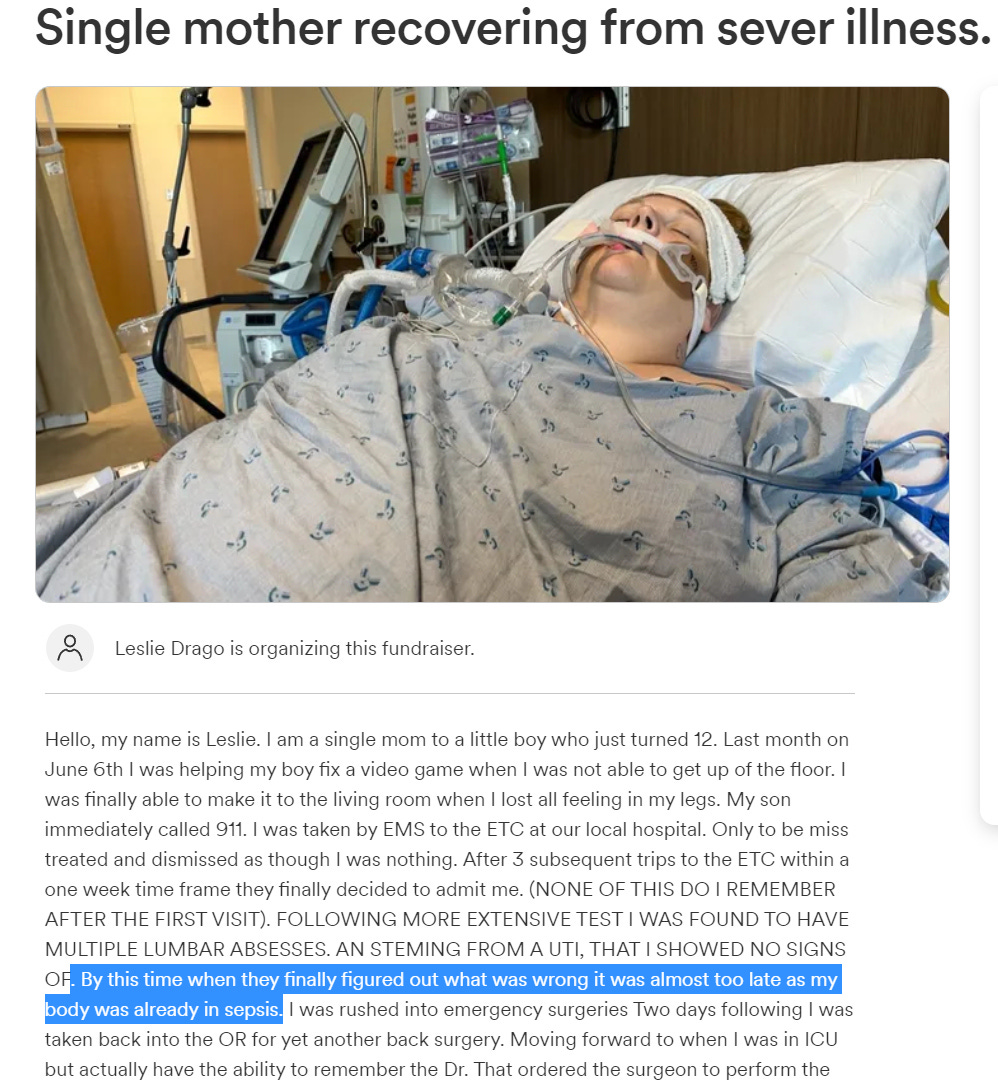 April 18, 2023 – England – Khedidja Teape had twins on April 12, 2023 and by April 18 she was in the ICU with sepsis.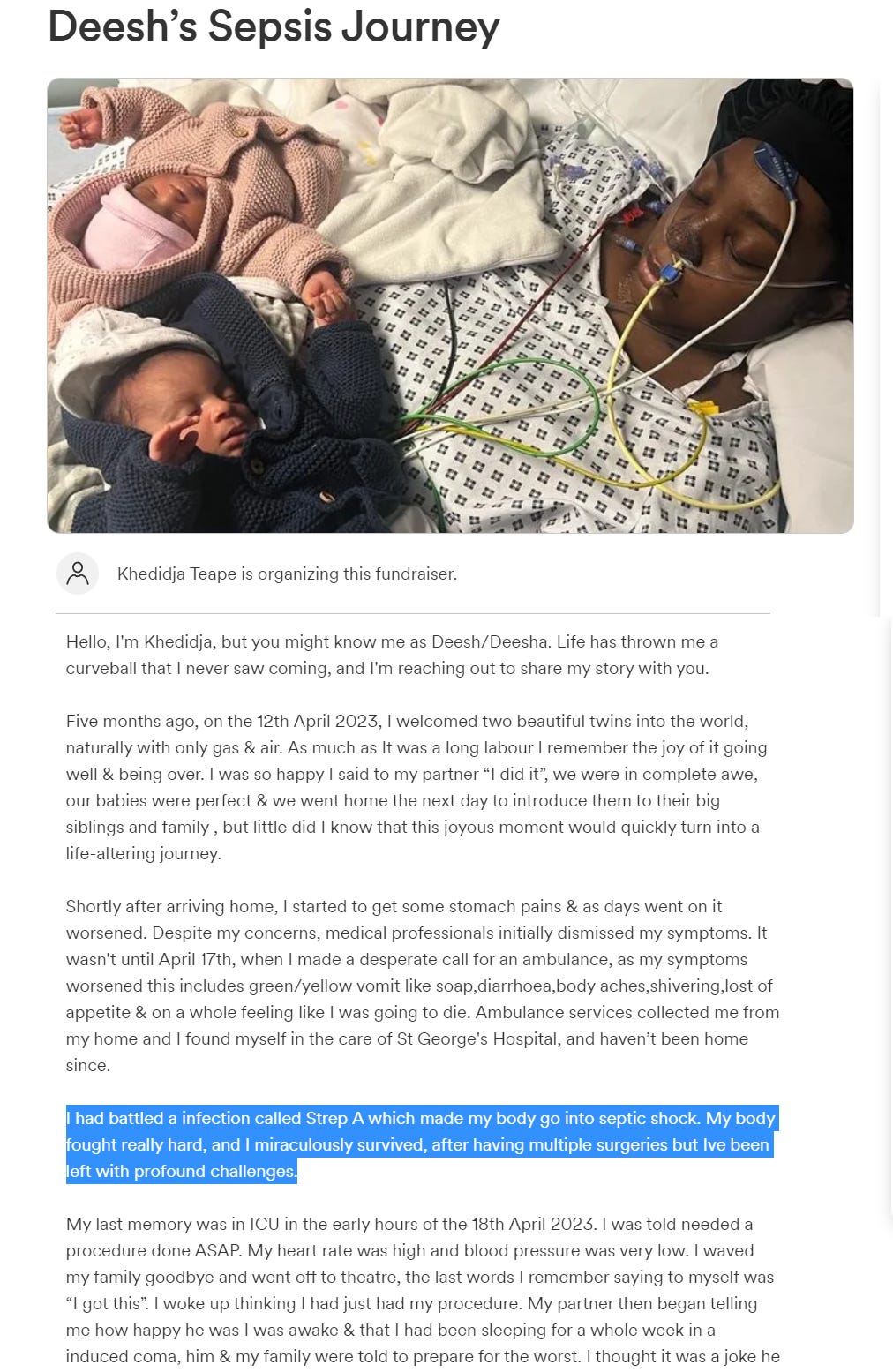 Mar. 31, 2023 – 24 year old UK teaching assistant Bethannie Booth died suddenly from sepsis (Influenza & Strep A complications) on March 31, 2023. She was COVID-19 vaccinated.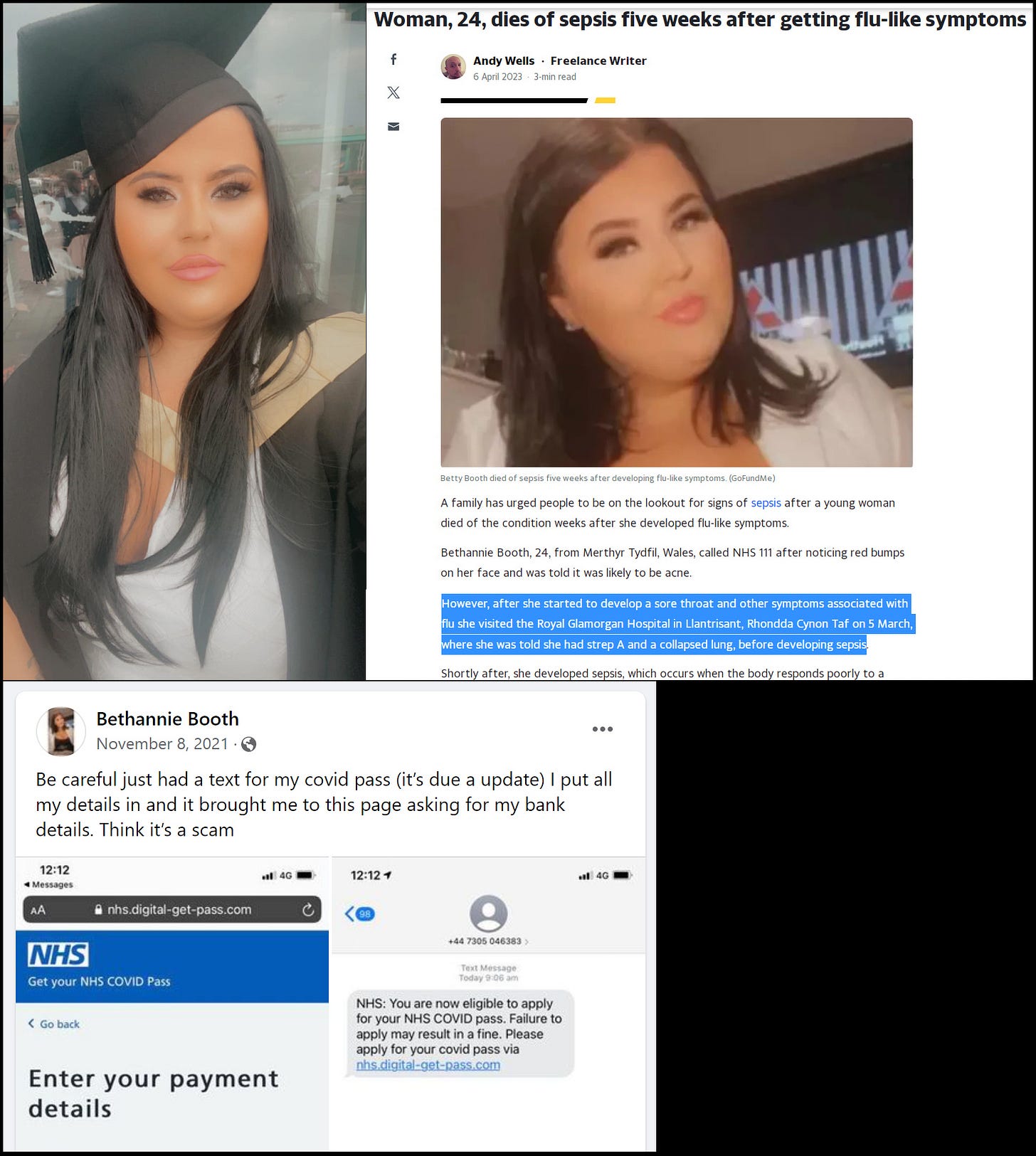 Dec. 20, 2022 – Utah – 17 yo student in a boarding school, Taylor Goodridge died of peritonitis & sepsis which caused her organs to fail Starting Dec.9, she had back pain, trouble breathing, vomiting.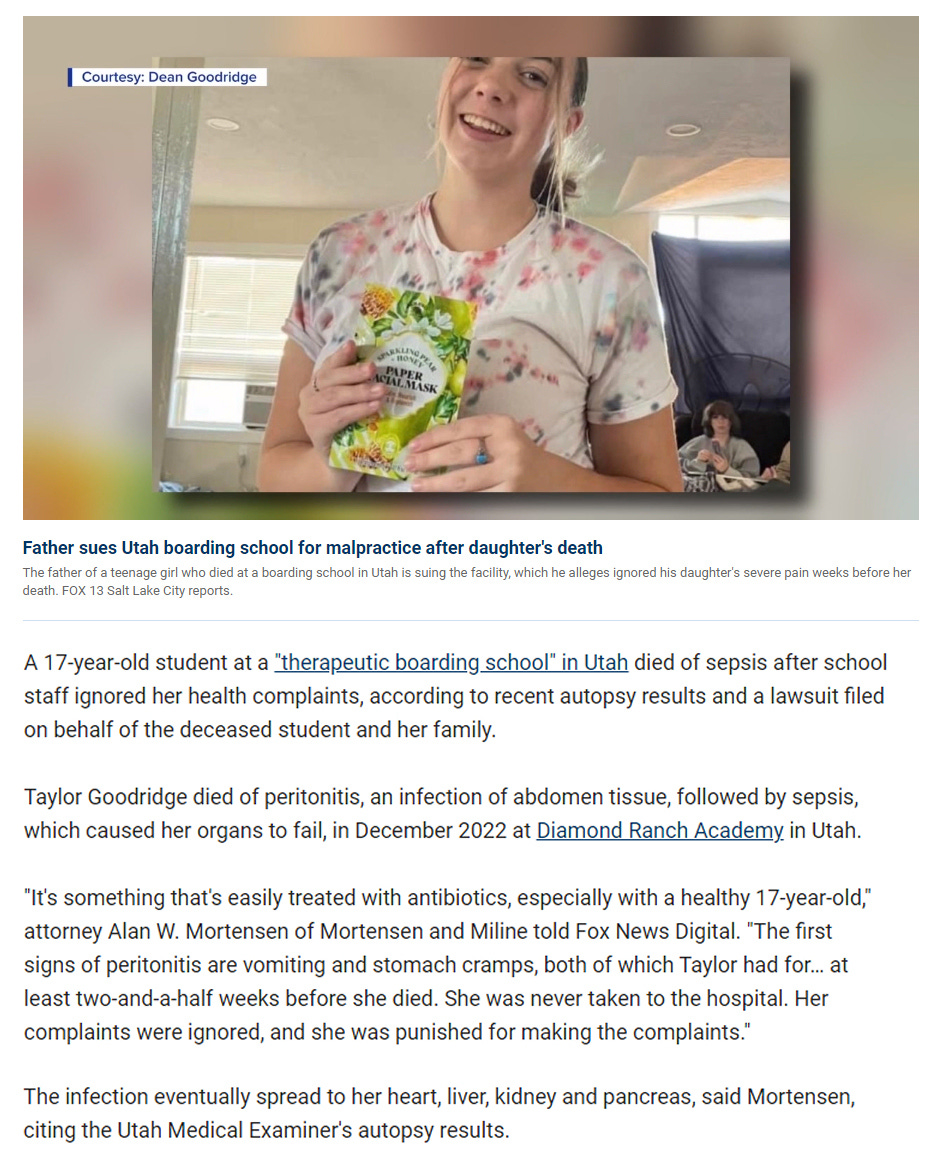 Sep. 10, 2022 – TEEN DEATH Italy – 18 year old Lorenzo Squillace, who was a lifeguard from San Benedetto del Tronto, died suddenly on Sep.10, 2022 after feeling ill at home. He died of sepsis.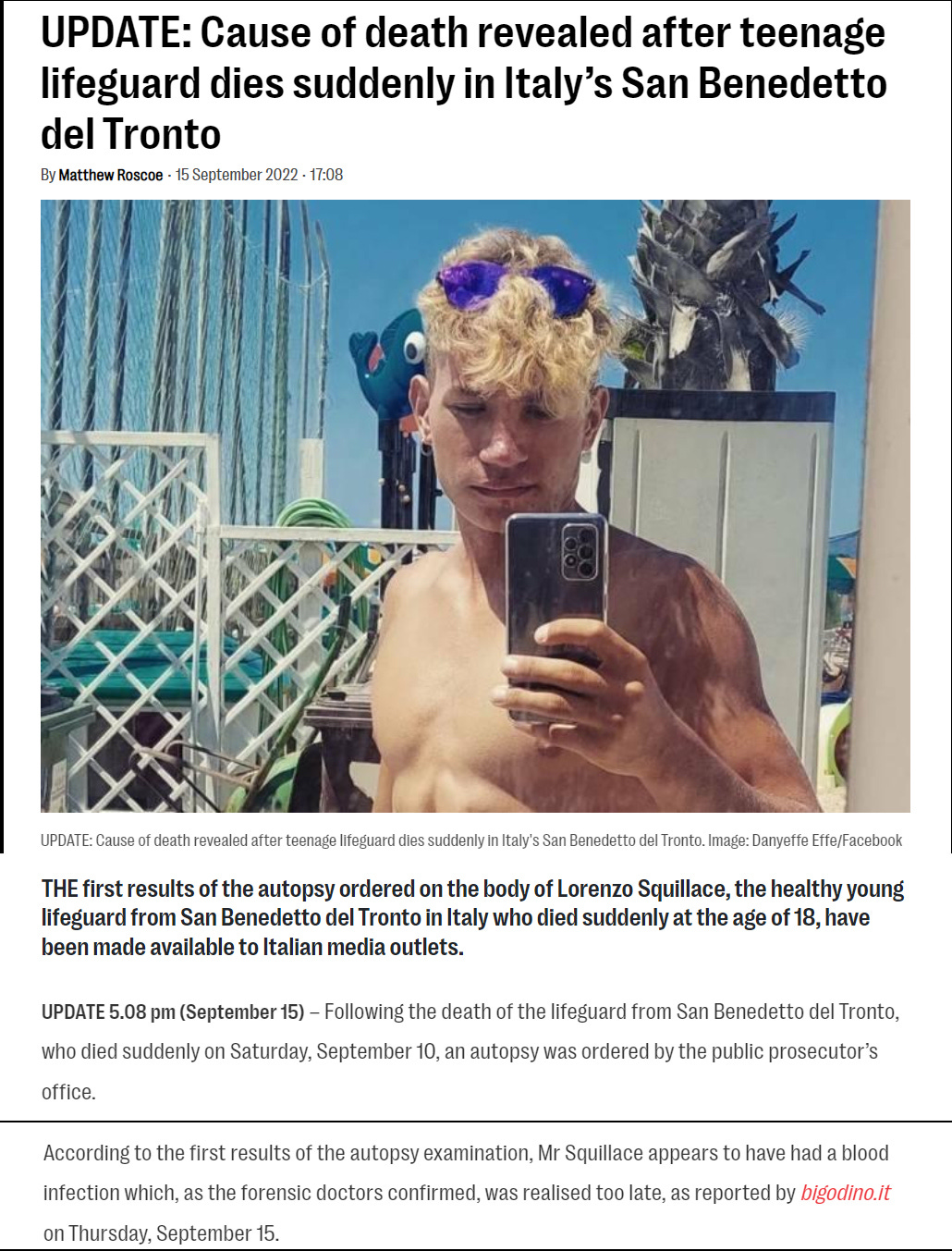 Aug. 29, 2022 – New York – 32 year old actress Charlbi Dean died suddenly on Aug.29, 2022. Cause of death was given as "bacterial sepsis".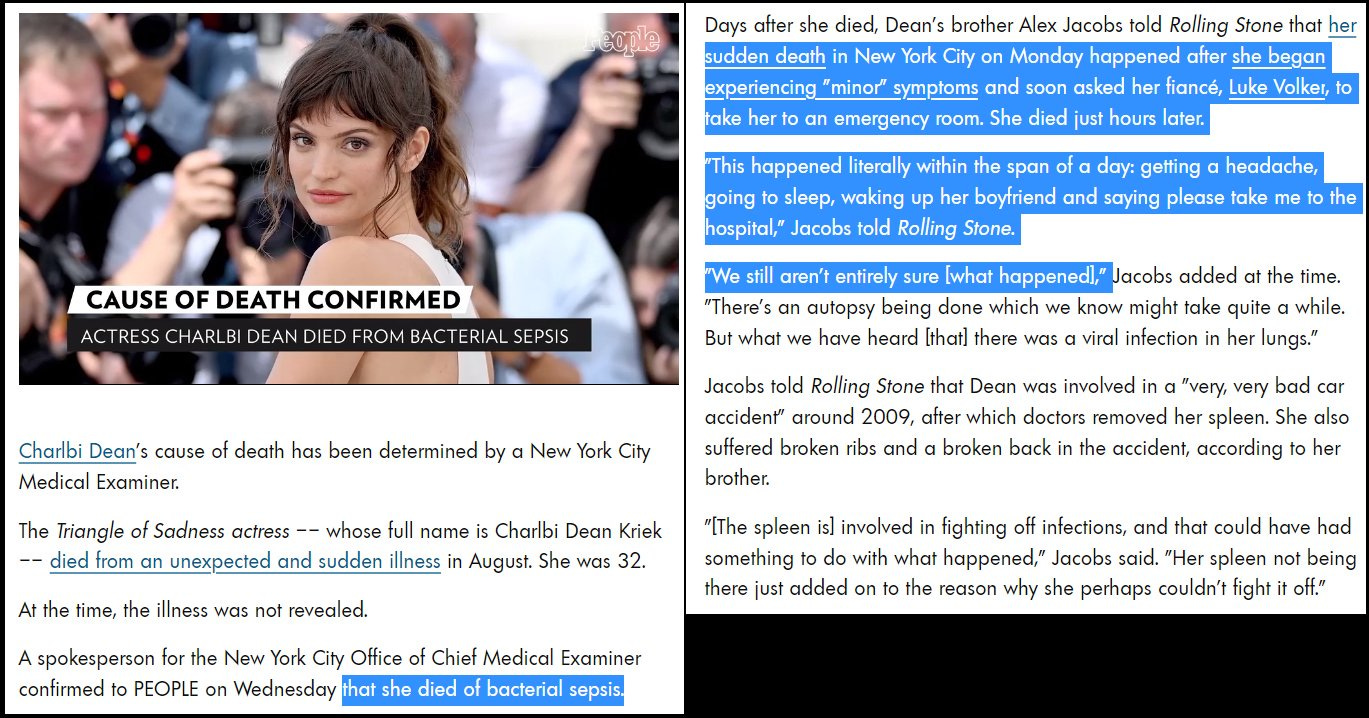 Aug. 22, 2022 – 48 year old Keith Carrington, beloved Principal at North Division High School and Security Guard for the Milwaukee Bucks, died suddenly of sepsis while recovering from foot surgery.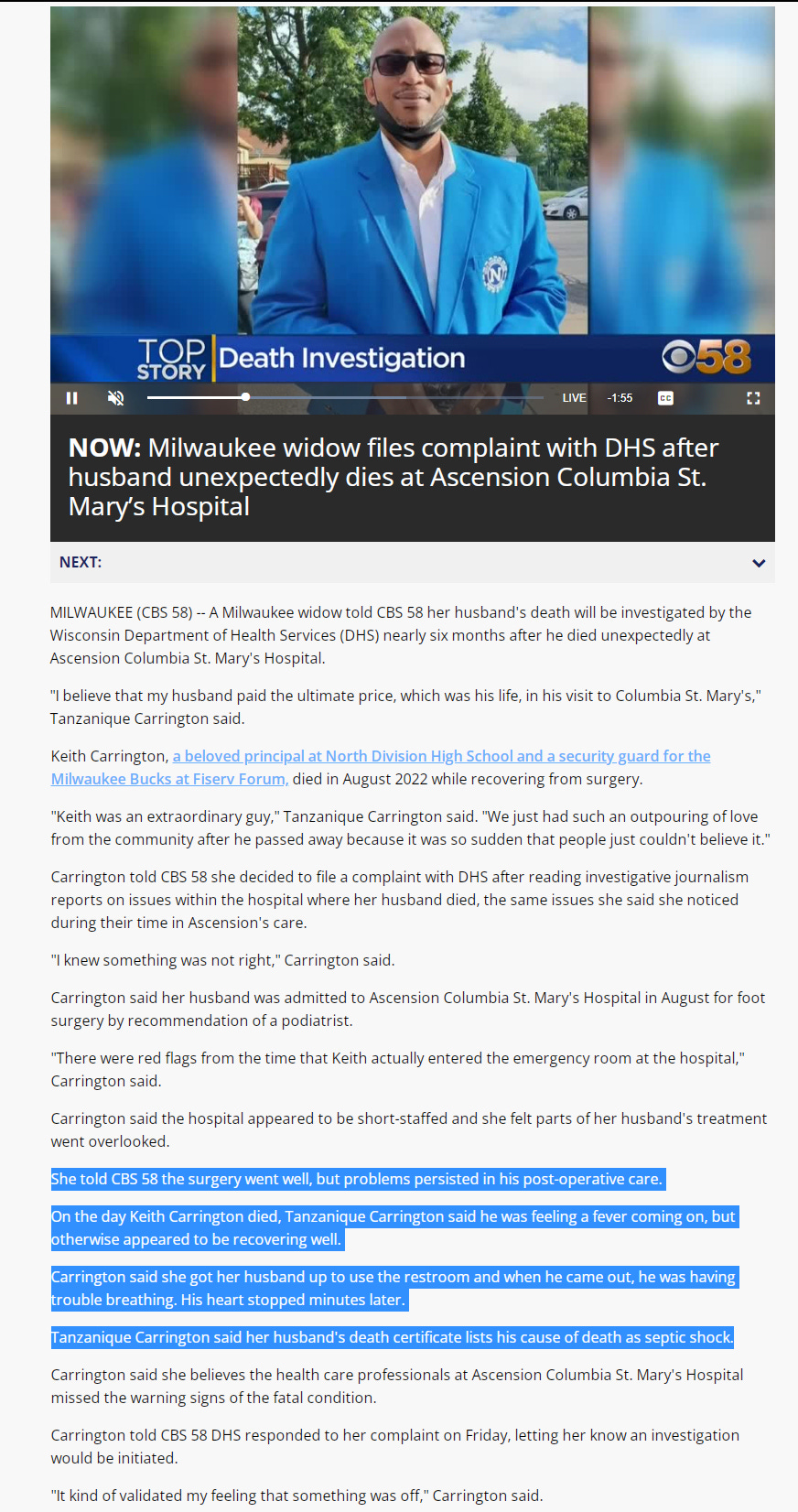 My Take…
COVID-19 mRNA vaccines severely damage the immune system.
This is why the vaccinated are constantly getting sick – they're getting re-infected with COVID-19, they're repeatedly coming down with the flu, etc.
A damaged immune system struggles with any kind of infection and when it's a bacterial infection, it can spread to the blood causing sepsis.
On Sep.18, 2023, I made a 3 hour testimony to the NCI (National Citizen's Inquiry) in Canada.
Part of my sworn testimony was about the Alberta government deleting crucial data which showed immune system damage that the double COVID-19 vaccinated were suffering starting in December 2021.
I will show one of the key data graphs that the Alberta government deleted on March 23, 2022: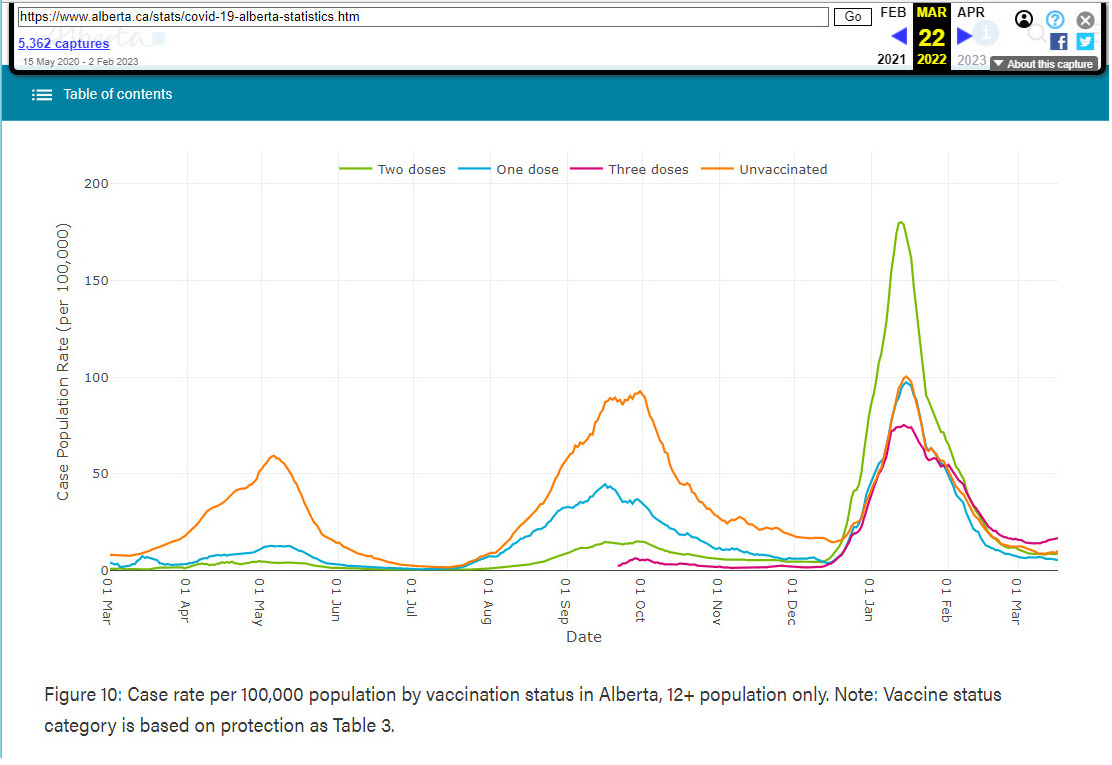 This is heavy manipulated and tampered with data, because it's what a corrupt Alberta government was willing to show the public. Nevertheless, it shows that during the Omicron BA.1 wave, the double vaccinated had twice the COVID-19 infection rate than the unvaccinated (it was probably much higher since the unvaccinated data was heavily tampered with).
Omicron BA.1 was a "pandemic of the double vaccinated" as the Jan.2022 wave was driven mostly by the double vaccinated (future waves were driven by the triple vaccinated).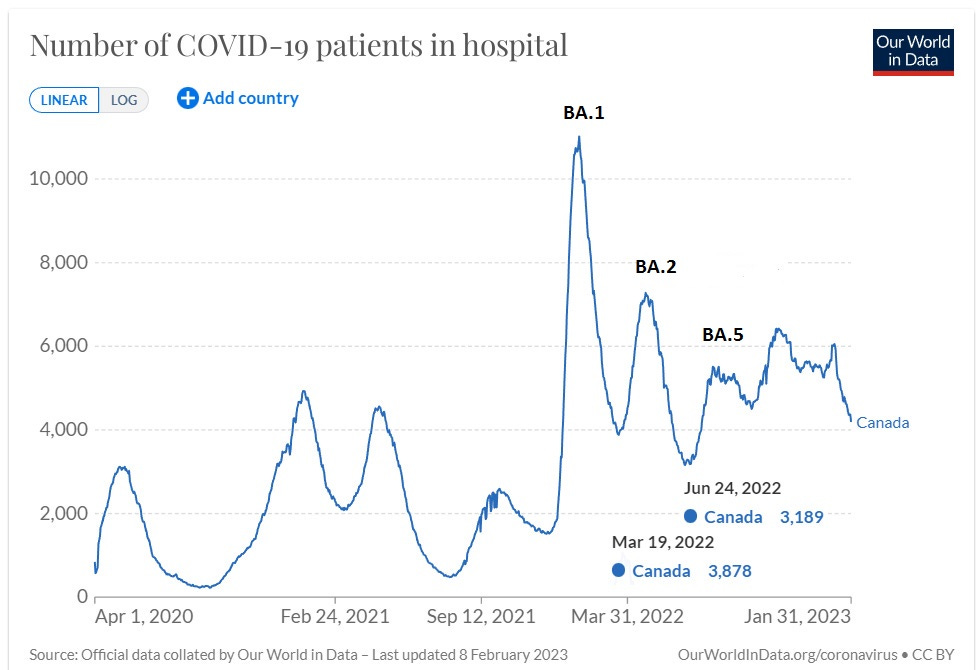 My concerns:
The COVID-19 vaccinated are not being informed by their doctors that their immune systems are being damaged further by each jab.
The COVID-19 vaccinated don't know that they're at much higher risk for any viral, bacterial or fungal infection than the unvaccinated, so they don't take any precautions.

COVID-19 vaccinated are at much higher risk of sepsis, a bacterial infection that spreads to the blood, which can be fatal for them.

Most COVID-19 vaccinated are already Vitamin D deficient, so their immune system is somewhat compromised to begin with, before they get their COVID-19 jabs and then their immune system resembles AIDS.

COVID-19 vaccinated should consider taking high doses of Vitamin D daily, probably at least 10,000 IU, to improve their immune system.